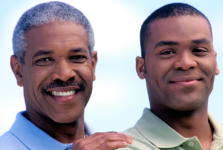 Webinar September 24th, 2020, with the Asperger / Autism Network of Watertown, MA. A strong team of providers can be a key element to success in transition-age years for adults on the autism spectrum. However when young adults leave the school system, transition to adult medical care, and other adult services, a provider team can change dramatically.
* This webinar will discuss:
common key providers for transition-age adults on the spectrum
tips for identifying the right providers
how to keep – or better place – the adult at the center of their own team.
About the speakers:
* Cathryn (Catie) Ryan is a LifeNet Clinical Case Manager/Personal Advocate. Catie is a licensed occupational therapist, did clinical fieldwork at the Kennedy Krieger Institute's Center for Autism and Related Disorders, and is a Leadership Education in Neurodevelopmental Disabilities (LEND) fellow.
* Melissa Regan is LifeNet's inaugural Clinical Case Manager/Personal Advocate. As a licensed occupational therapist, Melissa has clinical experience supporting independence for adults who face a variety of physical, cognitive, medical, and environmental barriers. She has worked with adults on the autism spectrum across areas of everyday life in their homes, in their communities, and as a manager to residential support staff.
Fees apply, registration is required by September 23, 2020, to www.aane.org/event/aane-webinar-building-meaningful-connections-the-importance-of-building-a-provider-team-9-24-20-1000-am-1130-am-edt/  or contact Stephanie Birkdale, 617-393-3824 x232 or events@aane.org