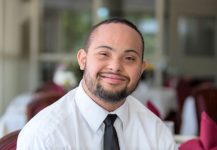 Virtual Meetings, October 20th & 27th, 2020, 3:00 pm, with The Boston Center for Independent Living. This group is available to youth with disabilities ages 14-22 with a documented disability as part of the PreEmployment Transition Services program. 
Do you want to learn skills to help you find and keep a job?
Join the BCIL's Job Skills to:
 * learn effective communication skills.
 * gain interview skills.
 * learn problem solving skills for work.
 *learn to build a support network.
 * build a resume.
To register or request accommodations visit https://bostoncil.org/event/job-skills-group/all/  or contact Mary-Kate Wells at mkwells@bostoncil.org or 617-992-5413.