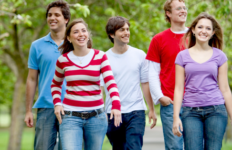 Lexington Community Center, Lexington, MA, April 16th – May 21st,  2020. PLEASE CHECK WITH THE HOST ORGANIZATION TO CONFIRM EVENTS POSTPONEMENTS AND UPDATES.
Lexington Recreation and Community Programs will be hosting a teen and young adult social program called "Navigator Nights" for ages 13 – 23.
* Navigate through life and adventures together. This group will explore common social skills such as friendships, social expectations.
* Sign up for one or sign up for them all.
Schedule: 
April 16 – Bowling & Pizza.
April 30 – Craft Night. Everyone will get to chose the crafts they would like to complete and take their masterpiece home.
May 7 – Game Night & Pizza. Board games, wii games, pizza and more.
May 21 – Movie & Popcorn.  A night of popcorn and movies. Movie will be announced closer to the date of the event.
For more information and registration visit www.activityreg.com/selectactivity_t2.wcs?clientid=LXNGTNMA&siteid=1&leaguesid=1820 or contact the Lexington Recreation Department's Therapeutic Recreation Specialist kdeangelis@lexingtonma.gov (781) 698-4800