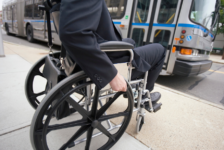 Chestnut Hill, MA, March 25th, 2020. UPDATE: Due to concerns from the Coronavirus, this event is postponed and will be rescheduled to a later date. Please visit the event link below for more information from the host.
 A presentation and time for questions with Roberta Lewonis, DDS Community Systems Director and Jeanne Clapper, DDS Medically Complex Family Support Program.
Topics will include:
•  What is a T22/688 referral?
•  Eligibility, for children and adults
•  Specialty services for individuals with complex medical needs
•  The role of the DDS Transition Coordinator
•  Adult Services (day habilitation, residential, family support, transportation)
* If you are unable to attend but would like to participate remotely, please specify on your registration if you would like to join via phone or Google Hangout.
* The presentation will be held at the Campus School, in the Lynch School of Education, 245 Beacon Street, Chestnut Hill, MA 02467.
To register, visit http://events.constantcontact.com/register/event?llr=i7z9mfsab&oeidk=a07egwliy9q8af5cb86 or contact Lea Brosnan lea.brosnan@bc.edu / 617-552-3124.