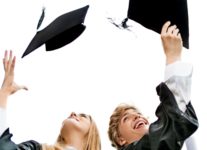 Rochester, (Southeast NH), March 14th, 2020, 9 a.m. – 12 noon. Free and open to the public. Designed to connect individuals with disabilities and their families with resources and organizations to prepare for life after graduation.
* Planning for life after graduation from school is challenging for anyone, but especially for individuals with disabilities and their families. The Transition Fair will bring together organizations, speakers and resources on a variety of important topics such as to help ease the planning for, and transition to adulthood.
* Vendors representing adult programs, respite providers, area agencies, vocational / work-based learning opportunities, advocacy and planning for guardianship will be represented.
* The Wellness Fair will feature community resources and organizations that promote wellness as it relates to recreation and physical activity, social-emotional well-being, and medical / clinical care.
To register or for more information visit www.monarchschoolne.org/community/educational-events/   or contact  Isaac Hutchinson, Vocational Coordinator, at: ihutchinson@monarchschoolne.org or 603-330-0566.
For information about the wellness fair contact Amanda Martineau, Director of Community Engagement – amartineau@monarchschoolne.org or 603-332-2848.