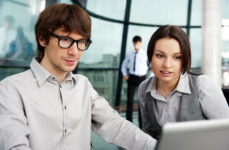 Worcester, February 13th, 2020. Work Without Limits invites college students and recent graduates with disabilities to this Massachusetts-based network of private and public sector employers are looking to:
Attract, recruit and retain employees with disabilities
Market to and service customers with disabilities
Include disability-owned businesses in their supply chains
Offer opportunities for employers to learn, connect and share best practices to build confidence and success when employing people with disabilities.
SCHEDULE:
2:30 – 5:00 pm Educational Sessions*
3:00 – 5:00 pm Career Fair
Network with leading employers.
Learn about available internship and job opportunities.
Hone your career development skills.
Resume reviews and practice interviews.
*Educational Sessions (Times vary from 2:30- 5 pm)
Interviewing Skills
Perfecting Your Pitch
Negotiating your Future
Opportunity: Advance Resume Review
When you submit your resume during registration, you can opt for a resume review. Written feedback will be provided by business and college representatives prior to the Career Fair.
Participating Employers (as of 12/11/19)
American Tower Company, Boston Children's Hospital, Brandeis University, Brown Brothers Harriman, Citizens Bank, Dell, Eversource, Fidelity Investments, John Hancock, Middlesex Savings Bank, Raytheon, Spaulding Rehabilitation/Partners Healthcare, State Street, UHealthSolutions, UMass Medical School.
Register is required to http://workwithoutlimits.org/event/career-fair-february/ or 508-856-3533, kathy.muhr@umassmed.edu
** If you need an ASL interpreter, contact Nicole Henry at 508-856-3934 or nicole.henry@umassmed.edu by January 21, 2020.