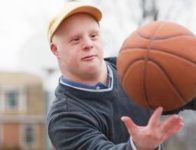 Northborough Library, November 4th, 2019. Basic Rights: Transition Planning (for IEP students ages 14-22) will be presented a representative from the Federation of Children with Special Needs. This workshop will provide an overview of the transition planning process for youth with disabilities ages 14-22 on IEPs.
  *Workshop topics include:
What is Transition and Why is it Important; Legal Basis for Transition Planning;
Student Vision, Self-Determination, and Self-Advocacy;
Student and Parent's Roles;
Transition Planning Form (TPF);
Age of Majority; and Timelines,
Resources and more!
RSVP required to www.nspac.org/calendar or contact at nspac1@gmail.com.