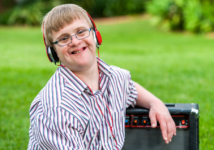 Family Empowerment, Hadley, MA, November 12, 2019. Free community workshop. DDS 101 – Self-Direction, Autism Services and Family Support is a workshop for parents and professionals to learn from a team of DDS representatives about the different DDS services.
Topics: 
Self-Direction -How can the principles of Self-Direction apply to planning for my family member?
Family Support -what can Family Support provide to my family and what are the limitations?
Autism Services – What support is available to my family member with autism and how do we access it?
Share in the expertise of a DDS panel of professionals to learn more about what help is available, and how you can make the most of those services.
RSVPs required to Michelle Mendes michelle.mendes@pathlightgroup.org, 413-858-8010