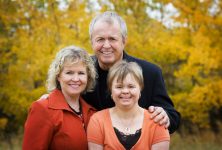 South Hadley Public Library, through August 14th, 2019. The Arc of Massachusetts' future planning support group is for older caregivers in Western, MA who are caring for a loved one with an intellectual or developmental disability. The focus of the group will be on creating a letter of intent.
* A letter of intent is a non-legal document that contains important information about the individual with a disability, their family and their desires for the future.
* Learn about future planning and create your letter of intent in a supportive group environment.
* The group will be led by The Arc of Massachusetts graduate social work intern Robbie Rubet, who recently completed a future planning training led by The Arc of the United States, The Arc of Massachusetts and The Institute on Disability and Human Development at the University of Illinois at Chicago.
To RSVP contact Robbie to register or with any questions at rrubet@arcmass.org or 413-535-9958.