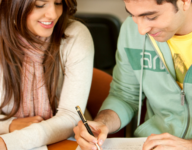 Boston Public Library, April 17th, 2019. Free. A job-hunting workshop for adults with Asperger's Syndrome or autism. Presented by Barbara Bissonnette, author of The Complete Guide to Getting a Job for People with Asperger's Syndrome (and similar autism spectrum profiles). The workshop features specific, step-by-step instruction on how to:
• Create a realistic job search plan
• Write a resume that generates interviews
• Conduct effective job interviews
• Decide whether to disclose and request accommodations
The workshop is interactive and includes a workbook.
Content is for individuals who are seeking competitive (not sheltered or heavily supported) employment.
For more information, visit www.eventbrite.com/e/getting-a-job-when-you-have-aspergers-syndromeautism-tickets-57540620545 or contact Katie Devine, Boston Public Library, at kdevine@bpl.org.