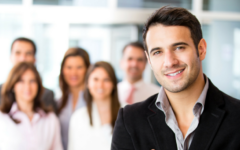 Framingham State University, March 8th, 2019. Open to the public. The Citizens Advisory Board to the DDS MetroWest Area Office and Framingham State University co-host this event to dialog with state legislators on how to improve and enhance community supports for adults with intellectual and developmental disabilities (ID/DD).
* It will feature self-advocates with ID/DD, providers and family members, all living or working in the Metro West area.
* Senate President Karen Spilka will provide opening remarks.
* Former State Representative Tom Sannicandro, now the director of the Institute for Community Inclusion at UMass, Boston, will be the MC.
Registration encouraged, not required to www.surveymonkey.com/r/WZYNCBF or contact MetroWestDDSCAB@gmail.com.
* *The Department of Developmental Services' (DDS) Middlesex West area office covers 14 cities and towns: Ashland, Dover, Framingham, Holliston, Hopkinton, Hudson, Marlboro, Natick, Northboro, Sherborn, Southboro,
Sudbury, Wayland and Westboro.
The Citizens Advisory Board (CAB) is comprised of families, professionals, and self-advocates living or working in these areas.