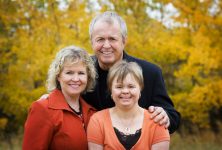 Minute Man Arc, Concord, MA, March 27th, 2019. Free Parent/Guardian Training on understanding the aging and family caregiver supports that are available to you and your family utilizing the aging network. Learn how these services may work together with your social services agency and the Development Disability network. There will be time for questions.
About the presenter: Leslie May-Chibani, LSW, is currently the assistant director at Minuteman Senior Services in Bedford. Leslie previously worked at BayPath Elder Services as both the Community-Based Care Transitions Program Manager and as their Care Advisor. She founded and chaired the first two years of the Partnership to Promote Healthy Caregiving, a caregiver coalition bringing together professionals and family caregivers in MetroWest to improve access and services for caregivers along the continuum of care.
R.S.V.P. by Friday, March 25th to http://minutemanarc.org/events/parent-training/or Michele Klein: 978-287-7900 or mklein@minutemanarc.org . Please include your phone number when responding.