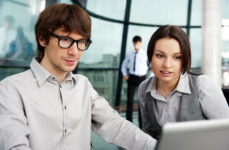 Worcester, January 31st, 2019. Work Without Limits invites college students and recent graduates with disabilities to the Disability:IN Massachusetts Employer Meet and Greet & Recruiting Event. This Massachusetts-based network of private and public sector employers are looking to:
Attract, recruit and retain employees with disabilities
Market to and service customers with disabilities
Include disability-owned businesses in their supply chains
Offer opportunities for employers to learn, connect and share best practices to build confidence and success when employing people with disabilities.
Registration is required to www.surveygizmo.com/s3/4681792/collegeCF or for more information contact the  Director of Work Without Limits Kathy.petkauskos@umassmed.edu or 508 856-3897, or the Director of Employer Relations bonnie.rivers@umassmed.edu or 508-856-2710.