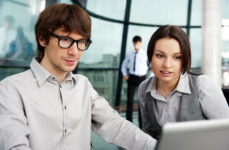 Worcester, January 31st, 2019. Work Without Limits invites college students and recent graduates with disabilities to the Disability:IN Massachusetts Employer Meet and Greet & Recruiting Event.
* Disability:IN Massachusetts is a Massachusetts-based network of both private and public sector employers who are committed to diversity and inclusion and interested in building capacity to:
Attract, recruit and retain employees with disabilities
Market to and service customers with disabilities
Include disability-owned businesses in their supply chains
Disability:IN Massachusetts offers opportunities for employers to learn, connect and share best practices to build confidence and success when employing people with disabilities.
Disability:IN Massachusetts offers educational, networking and career fair events throughout the calendar year. Members receive full access to the Work Without Limits online job board – Jobs Without Limits.
Registration for this event is required to www.surveygizmo.com/s3/4681792/collegeCF o
*For more information on Disability:IN Massachusetts please contact Kathy Petkauskos, Director, Work Without Limits at Kathy.petkauskos@umassmed.edu or 508 856-3897 or Bonnie Rivers, Director of Employer Relations at bonnie.rivers@umassmed.edu or 508-856-2710.