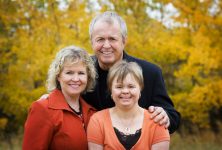 Brandeis University in Waltham, October 31st, 2018. The Department of Developmental Services, the Arc of Massachusetts, the Lurie Institute for Disability Policy, Springwell, Charles River Center, Minuteman Arc and Minuteman Senior Services host.
* This is a facilitated discussion with older caregivers to examine:
What supports and services work well? Where are the gaps?
What is important for service providers to understand?
Who Should Attend:
Older caregivers and family members of adults with disabilities
Elder service professionals
DDS staff, service providers, and Family Resource Centers staff
Interested community members & Policy makers
To RSVP or for more information visit http://events.r20.constantcontact.com/register/event?llr=bk8ljbdab&oeidk=a07efpaa27se67bcdd3 or contact Kerry Mahoney, The Arc of Massachusetts
781-891-6270 x 109, mahoney@arcmass.org.