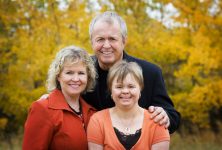 Lexington Community Center, October 26th, 2018. Panelists will provide information about the medical conditions and issues that are prevalent in people with autism, Down syndrome, and other disabilities as they age. Seating is limited.
* Preference will be given to Lexington residents.
About the speakers:
Ann Neumeyer, MD, a Neurologist and the Medical Director at the Lurie Center for Autism.
Julie Anne Moran, DO, a geriatrician and Consultant Physician for the Massachusetts Department of Developmental Services.
Stephanie Santoro, MD, the Director of Quality Improvement Research for the Down Syndrome Program and a clinician for pediatric and adult patients with Down syndrome and patients in Medical Genetics at MGHfC and MGH.
To RSVP or for more information visit http://events.r20.constantcontact.com/register/event?llr=bk8ljbdab&oeidk=a07efo88tv92a80b8ff or contact Kerry Mahoney and Julie Heffernan, The Arc of Massachusetts, 781 891-6270 x 109, mahoney@arcmass.org "